Be sure to wipe off blood, especially around the mouth and bullet holes. It gives a nicer picture. Some people prefer to take care of the game after the picture is taken, but if you take the picture at a later stage, it is important to think about the background. It does not give a good impression if too much blood, intestines, or maybe even a car or ATV can be seen in the picture.
Show the trophy from its right side and in a beautiful and proportionate way. Place the animal on its stomach and fold its legs slightly to the sides and tilt its head a little bit forward. Avoid placing the animal too far in front of you to give the impression that it was larger than it actually was. Be fair, both to the animal and to those who will look at the picture at a later stage.
In some European countries, it is common to arrange a "last meal" for the animal, in the form of a twig or leaf in the mouth of the game.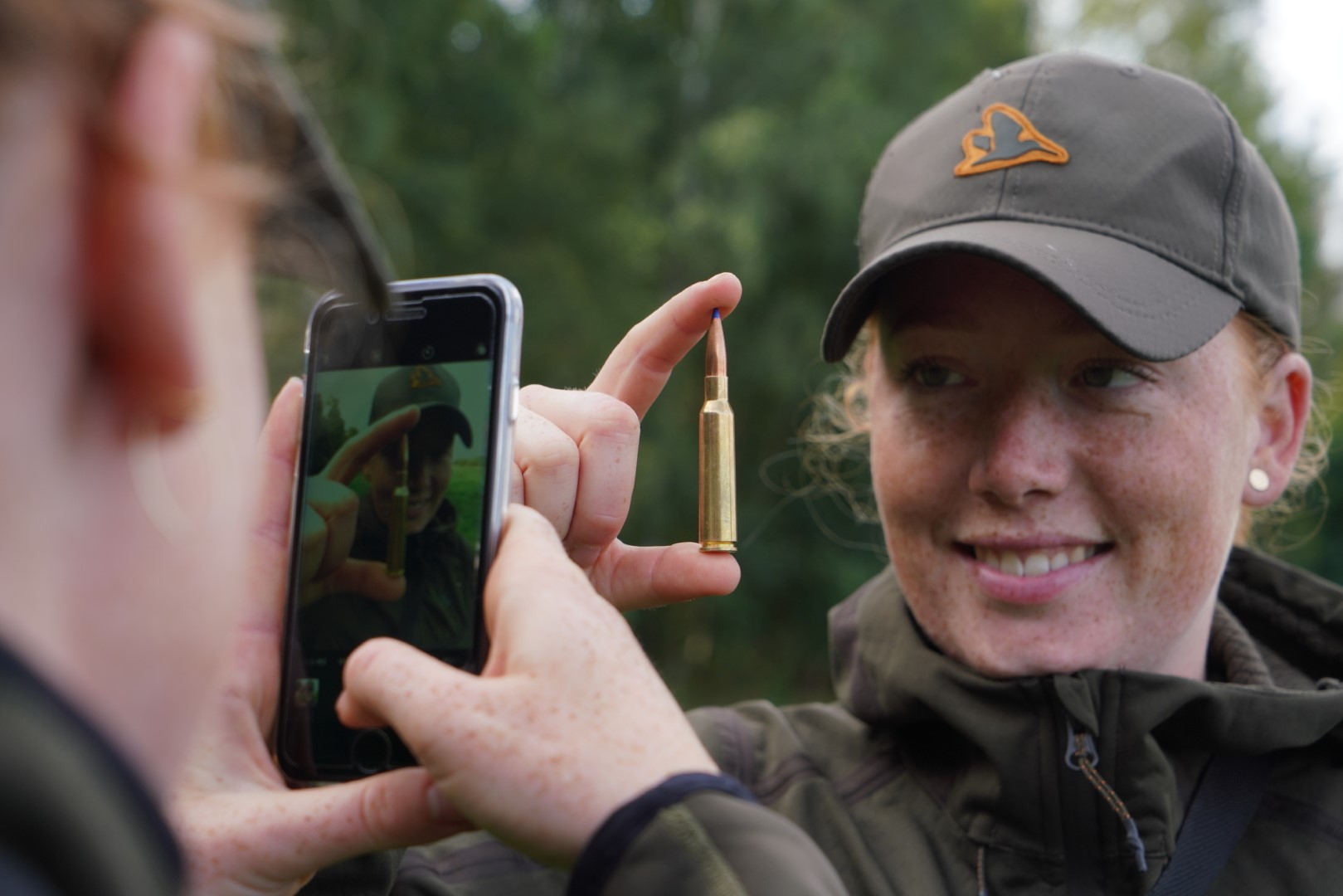 Hunting is a process where it is important to show the animal respect all the way. For example, never sit on the game and / or lift its head. By taking a better trophy picture, you can encourage discussion and curiosity instead of resentment and resistance from any hunting opponents.
And don't forget to show off which bullet you used during the hunt! #normaammo
Photo of Trine and Rikke Wagner Jacobsen, @hunt_hike, by Staffan Johansson.