You need (for 4 persons): 
For the minced beefs:
- 500g minced venison
- Salt/pepper
- Smoked sliced ​​venison tighs
- Cumin
For the sauce:
- 2 leeks in slices
- 2 chopped onions
- 50g semidry tomatoes
- 1 pepper in slices
- 125g chili / paprika cream cheese
- 3 dl broth
- 1 dl milk
- Salt / pepper
Here's how you do it:
The minced beefs:
Shape the meat into 4 large minced beefs and place the smoked meat around the steak and tie it together with meat string. Fry the steaks in plenty of butter until they get a nice frying surface. Take the steaks off the pan.
The sauce:
Saute leeks, onions, semidry tomatoes and peppers in a pan. Add broth, milk and cream cheese and bring to the boil. Put the minced beefs in the sauce and simmer under the lid for 25 minutes.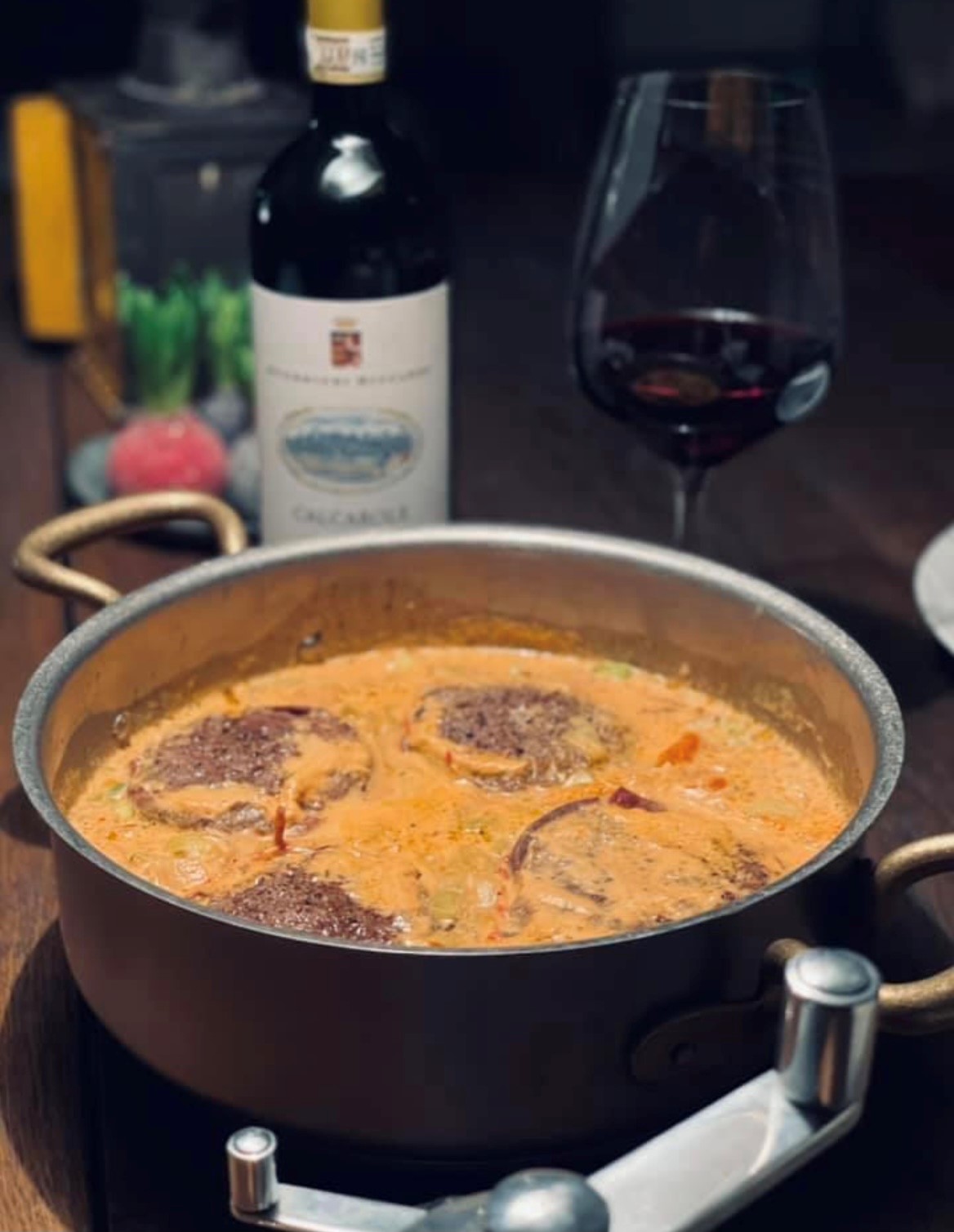 Serve with rice.
Good luck and have a tasty meal!
Text and photo: Rene Jantzen