I like to take care of all parts of the animals I hunt. The meat in this recipe is from a fallow deer where I used ECOSTRIKE and it has been tendered in about 70 degrees days.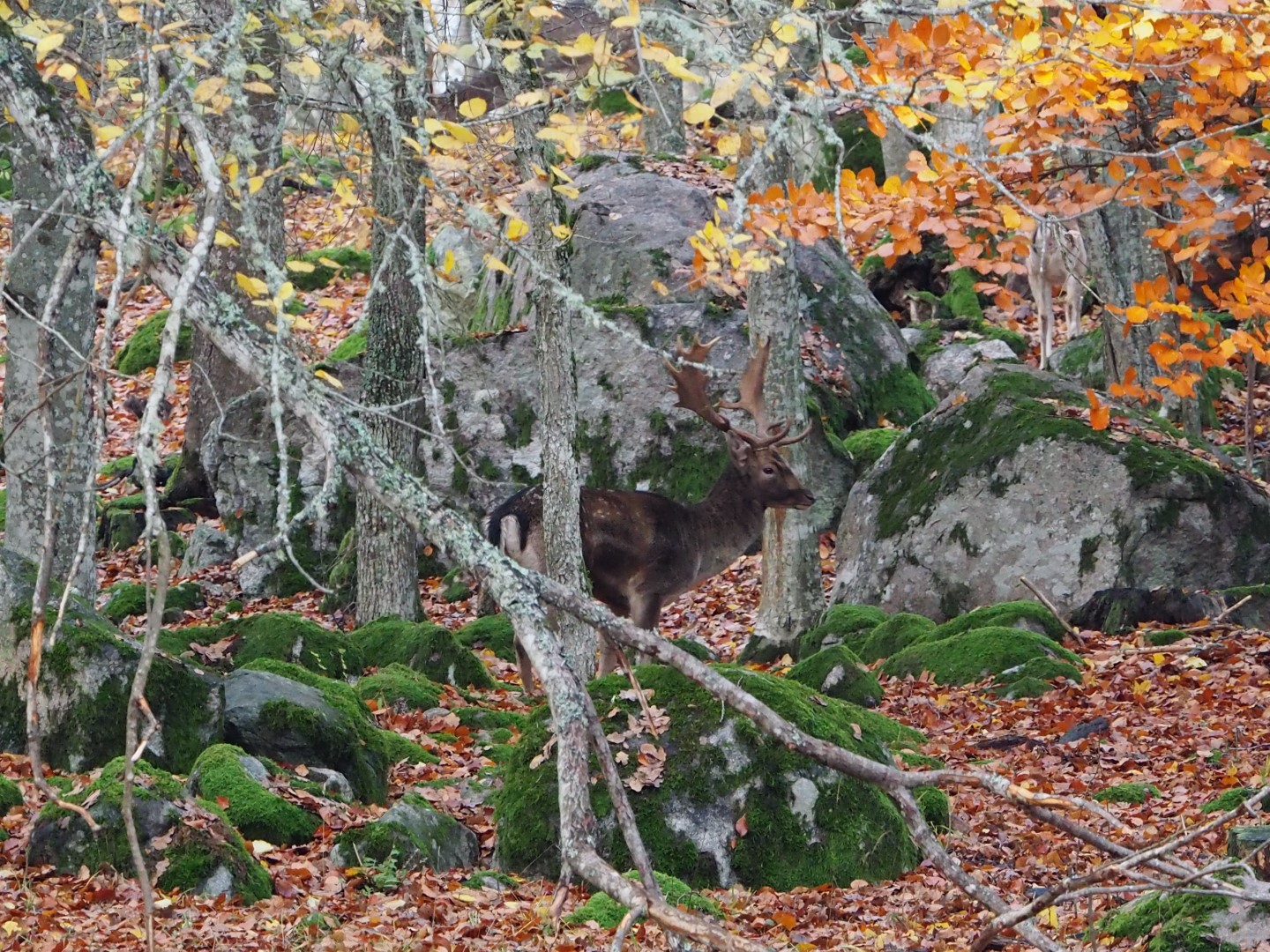 You need (for 4 persons): 
For the fallow deer eye round:
- 2 pcs of fallow deer eye round
- 1/2 pcs of garlic
- Salt
- Pepper


For the root vegetable cake:
- 4 potatoes
- 2 carrots
- 1 parsnip
- 1 bunch of parsley
- 1 yellow onion
- 1/2 onion (grated)
- 1/2 lemon
- Salt
- Pepper


For the chanterelle sauce:
- 2 dl cream
- 1 dl milk
- 50 g butter
-  1-2 tablespoons mushroom broth
- 1,5 dl chanterelles
Here's how you do it:
The eye round that is placed on the inner thigh can almost be compared to the fillet; both in texture and consistence. The taste of the meat is in the fat, therefore I do not trim it too much. In this case, I chose to fry it hard in a neutral oil (rapeseed) and with a little garlic at a high temperature to get a nice surface. When the meat reaches a core temperature of 39 degrees Centrigrade I remove it from the heat source and wraps it in a butcher paper (it goes just as well with greaseproof paper). When the meat is wrapped I put it aside to rest and it will reach optimal inner temperature on the after heat.
Meanwhile, I peel and grate potatoes, parsnips, carrots and yellow onions. Then I mix it all in a bowl with juice from half a lemon, salt, pepper and finely chopped fresh parsley. I put the mixture in molds and compress the mash so that I get a cake. Then they are baked in the oven at 225 degrees for about 35-40 minutes.
At the same time, I boil cream and mushroom broth that I made earlier on broken chanterelles. In this case I also add last year's dried chanterelles in the boil. In the final phase of the boil, I add the butter to give a little shine and taste to the sauce. During my game inventory round with Asti in the forest, I found a few small chanterelles. I fry them in butter and use them to garnish the plate.

Place the root cake on the plate, place a mirror of the sauce, slice up the meat and place on the mirror, garnish with the butter-fried chanterelles salted and peppered.

This simple meal takes about 50 minutes to do and most of the time the root cake is in the oven. While the root cake is in the oven, you have time to fry / grill the meat and cook the chanterelle sauce…
Good luck and have a tasty meal!
Text and photo: Jimmy Stening