Meet Cecilia Lindberg - NORMA Ambassador and IPSC Shooter
Tell us a little bit about yourself?
My name is Cecilia and I have been living in Gothenburg, Sweden, since 2011. When I was 16, I tried shooting air rifle for the first time. My youth recreation leader at the time challenged us to a competition; the person who got the best result won a chocolate ball and a Coca-Cola. There and then, I won my first shooting competition and after that, I was hooked. I also shot some shotgun and hunting rifles as I started studying for my hunting license. However, because of my greater interest in horses at that time, I didn't develop my shooting any further.
Later on, in 2010, I shot a pistol for the first time at the police academy. After that, I was hooked for real. There was no turning back now! I started training in the police shooting club as soon as I started my employment.
Since 2013, I have been training and competing in dynamic shooting. Until 2021, I competed in Production Lady, but I switched to Production Optics Lady in 2022. This is something I am happy that I did because it is fantastic to chase the red dot!
As part of my contribution to and development of the sport, I also hold courses in dynamic shooting. The advanced courses have mainly been directed to women because I want to encourage and spread the sport among women.
I work as a police officer in Gothenburg since 2011 and am also active as an instructor within the Police.
When did you hear about NORMA for the first time?
As a child when I was with my dad at the local hunting dealer to buy ammo.
How do you prepare for a new season?
My normal competition season takes place from April to October, and the preparations actually start immediately after the previous season ends in the fall.

I start with making a plan regarding which matches I will participate in during the next season. This must be done early because the registrations begin to open already in the fall. After that, I plan my winter training. Initially, this is more low-intensity for allowing hands and arms to rest but also to maintain the level of shooting. The training is then gradually intensified in March. During the season, I train about 4 times a week on average. Before a major championship, such as the European or World Championships, the training is intensified to every day in the last two-three weeks. I shoot at least 500 rounds each time during these lasts weeks.
If there is an opportunity, I also make sure to have at least one training session with IPSC shooter Eric Grauffel during the season. This is especially important if it is a championship year. I have been doing this since 2016 when I first took my first class. I also continuously work mentally with a mental coach. This training also goes into a low season and you draft the new long-term goals for the future. Or the old goals remain depending on how the championships are planned.
In addition to this, I also train physically, mainly running and gym, to get fitness, strength, and coordination. I also grip train my hands to get as good recoil control as possible. In addition to this, there are all the preparations regarding equipment - making sure pistols and other equipment are in good condition and ready for a new season.
And of course, all these hotel bookings that need to be made…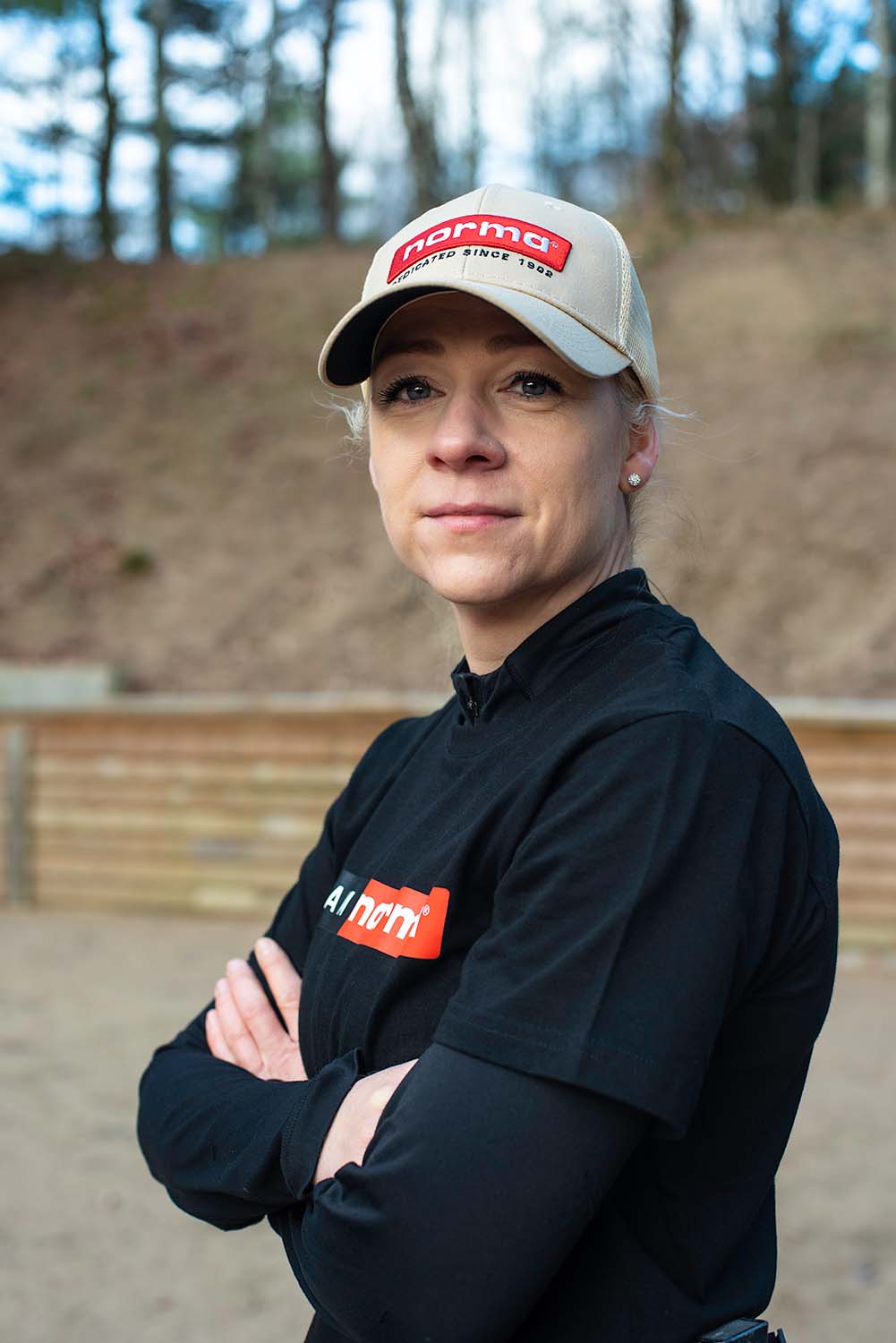 How do you structure your training?
During this season, the training will largely be focused on the European Championships in Greece in September. This will include both physical training, mental training and of course shooting. As the championship approaches, I will intensify the shooting training and mental training. The physical training decreases in scope as the others increase.
A few weeks before the championship, they usually publish the stages. Once these are published, I go through them to see what specific moments are included. After that, I focus my training more on these specific moments.
In general, I always train precision, positioning, shooting on the move and changing magazines. I also switch stages all the time - I usually only perform a stage once.
What type of training do you prefer?
Regarding the shooting training, I prefer to train outdoors. This is because it becomes more of the same type of conditions as at the competition. I mainly think about light, weather conditions, but also the fact that you can build your exercises in a much more competition-like way.
What equipment do you use and why?
I shoot with Tanfoglio Stock 2 Extreme OR, 9*19 mm from Italy. I have been shooting in Team Tanfoglio since 2017. I chose this pistol because I feel comfortable and perform best with it. It gives me a sense of having found a home. I have tried other similar pistols but never felt that they were right for me. What I think one should consider when choosing a pistol is that feels right for you.
What is your favorite NORMA product and why?
Norma 9 mm Luger 124 grs. I use this because it has fantastic precision and it's very important for me that I can trust my ammunition.
What are your goals with your shooting?
I am constantly striving to be better. Everything we do, both the shooting itself and what we do in between, can always be improved. I continually compare my times and results. My next big goal is to perform as well as possible at the European Championships being held in Greece in September this year.